Please register on Eventbrite!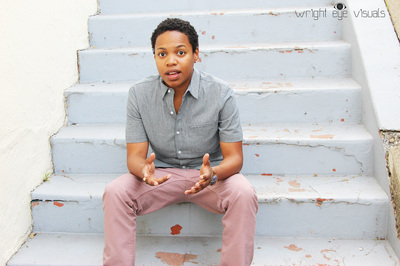 The first step in cultural competency is to be in tune with ourselves, or "self-sensitive." If we have internal disharmony, we will be ill equipped to respond with intention and care for others – and this will manifest in our social situations. In this workshop, we will explore how we collectively become unaware of our own needs and prejudices and in turn the needs of others and how this takes a toll in our personal lives and society at large. We will also introduce concrete tools for practicing self-sensitivity and social awareness, such as effective social communication (operative listening and talking), refraining from assumptions, cultivating tolerance, and more. 
DeAngela Cooks – an acclaimed public speaker, host, author, and workshop facilitator – has many hats but with all of them, her passion is helping people, sharing enlightenment wisdom, and making her audience laugh while doing so. With her B.A. in Philosophy & Religion, she uses her skills and expertise in her work.
With passion, levity, humor as well as seriousness, Cooks has performed and led discussions throughout the west coast about cultural competency, self- awareness, social awareness, youth and female empowerment and more. Previously a Program Director at GLIDE Foundation and other renowned organizations, Cooks has tried and true experience working with adults and youth alike to inspire mindful social & self-awareness. Cooks is currently completing her M.A. in Marriage and Family Therapy. She continues to viciously and vivaciously chase her passions through any medium that crosses her path. 

About YWSE-SF Monthly Community Gatherings
YWSE-San Francisco is partnering with The Women's Building to host monthly Community Events!
When: First Tuesday of every Month | 6 - 8pm
Have you wondered what it actually means to be an entrepreneur? We are all about creating a space to launch women to develop their dreams (may that be businesses, projects or careers etc). You don't have to be an 'entrepreneur' or 'young' to be part of YWSE. If you are passionate about changing the world and connecting with an inspiring group of movers and shakers then this community is for you! Join us every first Tuesday of the month for our community gatherings.
The gatherings always include networking time (casual or facilitated) and feature a different topic, exercise, speaker, or workshop as the main event each time. Light snacks and wine are served.
Come join us! Any questions, email: sanfrancisco@ywse.org
WHEN
March 03, 2015 at 6pm