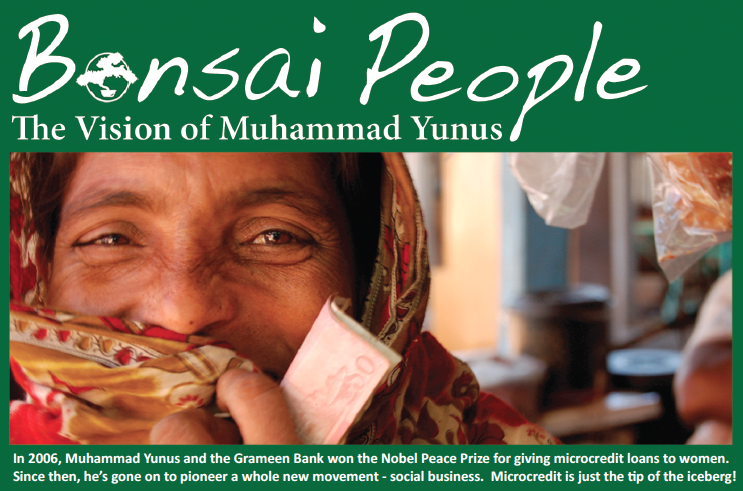 On Thursday, February 16th, YWSE LA enjoyed a movie screening of Bonsai People - an award winning film about Nobel Peace Prize laureate Dr. Muhammad Yunus and his work confronting poverty in Bangladesh.  In the film, Dr. Yunus shared his ideas and stories about how Grameen Bank and other Grameen businesses were formed to help confront poverty via the social business concept.  At the end of the film, Holly Mosher, who is the Producer and Director of the film held a private Q & A session at Laemmle Theater NoHo.

 Special thanks to Holly Mosher, Producer and Director of Bonsai People, for a wonderful film screening.
Do you like this post?