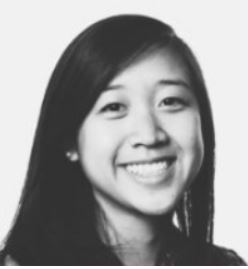 Waste Not, Want Not: Turning Social Responsibility into a Social Enterprise
February 3rd 6-8pm | Women's Building, San Francisco
YWSE supports and encourages women to be change-makers in our communities, no matter how big or small the change might seem. On February 3rd, we are proud to host Zoe Wong, a woman with a delectable and sustainable mission of giving food a second chance.
Zoe is the founder of Revive Foods, a San Francisco-based social enterprise with a mission to reduce food waste by recovering surplus produce to create delicious, healthier, and more affordable food products - starting with jam. She also currently consults at Third Sector Capital Partners, a nonprofit advisory firm that collaborates with government, funders and nonprofits to develop and implement Pay for Success and Social Innovation Financing solutions. Zoe has over four years of experience working in social enterprise, impact investing, philanthropy and CSR. She is a StartingBloc Fellow (NY '11) and an AmeriCorps New Sector Alliance Resident in Social Enterprise Fellow (SF '13-14).
Please join us to hear Zoe share her experience about starting her own business, how she is building Revive Foods and what she is looking to accomplish in the next couple of years. 
About YWSE-SF Monthly Community Gatherings
YWSE-San Francisco is partnering with The Women's Building to host monthly Community Events!
When: First Tuesday of every Month | 6 - 8pm
Have you wondered what it actually means to be an entrepreneur? We are all about creating a space to launch women to develop their dreams (may that be businesses, projects or careers etc). You don't have to be an 'entrepreneur or young' to be part of YWSE. If you are passionate about changing the world and connecting with an inspiring group of movers and shakers then this community is for you! Join us every first Tuesday of the month for our community gatherings.
The gatherings always include networking time (casual or facilitated) and feature a different topic, exercise, speaker, or workshop as the main event each time. Light snacks and wine are served.
Come join us!  Any questions, email:  sanfrancisco@ywse.org
Have questions about YWSE SF- Waste Not, Want Not: Turning Social Responsibility into a Social Enterprise? Contact YWSE-San Francisco
WHEN
February 03, 2015 at 6pm